Categories: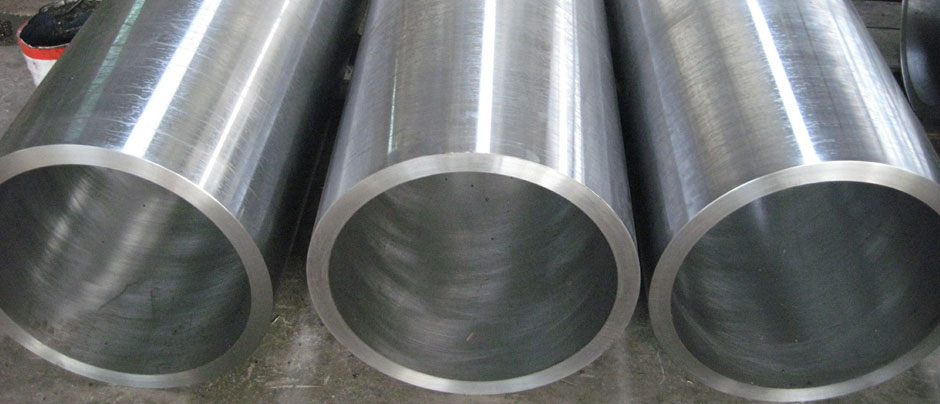 254 SMO Pipes, 254 SMO Tubes, 254 SMO Fittings, 254 SMO Rods, 254 SMO Fasteners, 254 SMO Plates, 254 SMO Flanges
Manufacturer, Stockholder, Suppliers and Exporter of 254 SMO Welded Tube, ASTM A/ASME SA B161 /B725 /B163 /B730 /B167 /B517 /B751 /B516 /B775 / B444/ B705/ B704 / B407/ B154/ B515 / B423 254 SMO Pipe in India
Nickel Grades: UNS N04400 – UNS N06600 – UNS N06625 – UNS N08020 – UNS N08800 – UNS N08810 –UNS N08811 – UNS N08825 – UNS N10276 – UNS S31254
Contents:
254 SMO Welded Tube
Ashtapad Overseas maintains one of the world's largest 254 SMO Welded Tube -pipe & tubes inventories include stainless steels, duplex, super duplex, nickel & mixed alloys, carbon steels and low alloys for energy and industrial applications.
The environment management system of the company is certified according to the requirements of ISO 9001:2008, 14001, 18001 & PED. Few of the major brands we represent are Arcelor Mittal, Sumitomo, Tenaris, Benteler, Jazeera Steel, Hyundai HYSCO, Arabian Pipes Company, Froch, etc. Our materials are approved by Saudi ARAMCO, SABIC, SHELL, ADNOC, GASCO, PDO, KNPC, KOC, QATAR Gas, SGC etc.
Pipes are normally manufactured in either seamless or welded form. Seamless pipes are made from extruded billets and are then formed into nominal bore sizes with the various schedule wall thicknesses to suit. Welded pipes are manufactured from strip or plates. These are rolled into shape and then welded into cylindrical form of nominal bore sizes with their various schedule wall thicknesses to suit.
Ashtapad offers a wide range of 254 SMO Welded Tube, 316 Seamless Tubing, 316 Seamless Pipe, ss 316l Seamless Pipe, 304 Seamless Tube, 304 Seamless Stainless Steel Tubing & Hydraulic Tube etc. We can meet most ASME, ASTM, AMS, and military specifications, and can cross-reference to most international standards, including full DIN 3.1b, full 3.1/3.2 Certifcation and NACE requirements.
254 SMO Welded Tube Dimensional Range & Standard Specification
254 SMO Welded Tube Dimensional Range:
Looking for a 254 SMO Welded Tube supplier that offers quality products with fast turn around times at competitive prices? If so, you've come to the right place. Our products, including Nickel 600 and Alloys 625, 718, welded stainless steel and X750 are stored and pulled directly from warehouses. We stock and sell 254 SMO Welded Tube, this alloy is also available in form of Flat Bar, Forging Stock, Hexagon, Plate, Round Bar, Sheet, Strip and Wire. All the alloys are high temperature/corrosion resistant alloys that are often used in the aerospace industry.
254 SMO Welded Tube

Sr. No.

Material

Size

Sch. & Swg. 

Specification

1

254 SMO Welded Tube

20 Swg. 
18 Swg. 
16 Swg.

14 Swg. 
12 Swg. 
10 Swg. 

IS 
BS 
ASTM
UNS 
Trade Name
254 SMO Welded Tube
In Form of
Round, Coil, 'U' Shape etc.
In Length of 
Standard & Cut length
Value Added Service
Draw & Expansion as per required Size & Length
Bending 
Annealed & Pickled 
Machining Etc. 
Test Certificate 
Manufacturer Test Certificate 
Laboratory Test Certificate from Govt. Approved Lab. 
Under Third Party Inspection .
Application 
Shipping 
Offshore Construction 
Condensers 
Heat Exchangers etc. 
Specialize 
Cupro Nickel Tube
254 SMO Welded Tube sizes & stock
| PIPE TUBE TYPE | NB SIZES | SCH 5 | SCH 10 | SCH 40 | SCH 80 | SCH 160 |
| --- | --- | --- | --- | --- | --- | --- |
| 254 SMO Welded Tube | 1/8" | | | | | |
| 254 SMO Welded Tube | 1/4" | | | | | |
| 254 SMO Welded Tube | 3/8" | | | | | |
| 254 SMO Welded Tube | 1/2" | | | | | |
| 254 SMO Welded Tube | 3/4" | | | | | |
| 254 SMO Welded Tube | 1" | | | | | |
| 254 SMO Welded Tube | 1 1/4" | | | | | |
| 254 SMO Welded Tube | 1 1/2" | | | | | |
| 254 SMO Welded Tube | 2" | | | | | |
| 254 SMO Welded Tube | 2 1/2" | | | | | |
| 254 SMO Welded Tube | 3" | | | | | |
| 254 SMO Welded Tube | 4" | | | | | |
| 254 SMO Welded Tube | 5" | | | | | |
| 254 SMO Welded Tube | 6" | | | | | |
All materials supplied by Ashtapad Overseas will meet or exceed ASTM, ASME, ANSI and/or API standards, per your required specifications including full documentation.
We have more than 1200 tons of 254 SMO Welded Tube in ready stock for immediate dispatch in our stockyard. Also we provide value addition to the client in the form of cut to length size, slitting, shaping, and fabrication, superior finishing, marking, beveled end, specialized cap protection.
We are specialized in:
Hot Products: Type 304 | Type 304L | Type 304H | Type 316 | Type 316L | Type 316H | Type 317L | Type 321 | Type 347 | Type 410 | Type 904L | UNS S32750 Duplex | UNS S32205 Duplex | UNS S31803 Duplex
Available tube product forms
Straight
Coiled
Seamless
Seam welded and cold redrawn
Seam welded, cold redrawn and annealed
Selecting 254 SMO Welded Tube, welded-and-drawn, or seamless tubing for your application is a complex process. Do you know that longitudinal welds present an opportunity for defect, which cannot be tolerated in critical applications. To produce a welded tube, strip is roll-formed and joined with a longitudinal seam. The weld area is dimensionally inconsistent with the strip and causes areas of stress concentration, particularly for tubes that are subjected to a high internal pressure. Furthermore, these crevices, or areas of stress concentration that exist on both sides of the weld seam create opportunities for corrosion as residue becomes trapped. These crevices can cause cracks, which can propagate and cause the welded tube to rupture.
Methods for manufacturing welded tubing are countless and allow for great variance in the final product. Many manufacturers have the option to use TIG, laser, or high-frequency welding. Some manufacturers then roll-reduce, bead-hammer, sink through a die, or draw the as-welded tubing over a mandrel or a plug in an attempt to minimize the dimensional variation and integrate the weld seam. These products are known by many names like welded-and-drawn, seam-free and seam-integrated.
Welded and Welded-and-Drawn Tubing
Inferior corrosion resistance
Great dimensional variation
Initially less expensive, but becomes cost-intensive after testing, defect opportunity and replacement, as a result of failure, are considered.
ASME working pressures must be de-rated as a result of the weld
254 SMO Welded Tube price
Useful Information:
254 SMO (Tube and pipe, seamless)
Datasheet updated 2015-02-16 10:39:29 (supersedes all previous editions)
254 SMO is a high-alloy austenitic stainless steel developed for use in seawater and other aggressive chloride-bearing media. The steel is characterized by the following properties:
Excellent resistance to pitting and crevice corrosion
High resistance to general corrosion
High resistance to stress corrosion cracking
Higher strength than conventional austenitic stainless steels
Good weldability
Standards
UNS S31254
EN number 1.4547
EN name X1CrNiMoCuN20-18-7
W.Nr. 1.4529**
SS 2378*
AFNOR Z1 CNDU 20.18.06AZ*
* Obsolete. Replaced by EN.
** Nearest equivalent grade.
Product standards
Seamless tube and pipe: ASTM A269, A213, A312, NFA 49-217, EN 10216-5
Welded tube and pipe: ASTM A249, A269 , A312, A358, A409
Fittings: ASTM A182
Bar: ASTM A276, A479, EN 10088-3
Forged products: ASTM A473
Chemical composition (nominal) %
| C | Si | Mn | P | S | Cr | Ni | Mo | N | Cu |
| --- | --- | --- | --- | --- | --- | --- | --- | --- | --- |
| ≤0.020 | ≤0.80 | ≤1.00 | ≤0.030 | ≤0.010 | 20 | 18 | 6.1 | 0.20 | 0.7 |
Forms of supply
Seamless tube and pipe are supplied in dimensions up to 230 mm (9.06 in.) outside diameter. The delivery condition is either solution annealed and white pickled, or solution annealed in a bright annealing process.
Other forms of supply
Welded tube and pipe
Fittings and flanges
Bar steel
Forged products
Cast products
Mechanical properties
The following figures apply to solution annealed condition seamless tube and pipe.
Fabrication
Avoid abrasion against copper/copper alloys or other similar metals which, if present in metallic form, can cause cracks during subsequent welding, hot processing or heat treatment.
Bending
The excellent formability of 254 SMO permits cold bending to very tight bending radii. Annealing is not normally necessary after cold bending.
Machining
254 SMO is a high alloyed austenitic stainless steel and thus tougher inserts in metal cutting are needed than is the case for lower alloyed austenitic grades. When machining 254 SMO considerably lower cutting speeds are recommended compared to the grades Sanmac 304/304L and Sanmac 316/316L, which have improved machinability.
Applications
254 SMO is used in the following applications:
Equipment for handling of seawater, such as, seawater cooling, cooling water pipes, ballast water systems, firefighting systems etc.
Hydraulic and instrumention tubing
Equipment in pulp bleaching plants
Components in gas cleaning systems
Tanks and pipelines for chemicals with high halide contents
Our worldwide presence:
Cities We Deliver To: Mumbai, Bengaluru, Chennai, New Delhi, Pimpri-Chinchwad, Houston, Dubai, Seoul, Hyderabad, Singapore, Abu Dhabi, Pune, Kolkata, Gurgaon, Navi Mumbai, Ahmedabad, Tehran, Calgary, Noida, Riyadh, Vadodara, London, Coimbatore, Jakarta, Istanbul, Bangkok, Kuwait City, Thane, Sharjah, Muscat, Edmonton, Busan, Mexico City, Doha, Jeddah, Aberdeen, Cairo, Geoje-si, Perth, Santiago, Chandigarh, Indore, Kuala Lumpur, Rio de Janeiro, Dammam, Melbourne, Madrid, Surat, Bhopal, Ulsan, Faridabad, La Victoria, Bogota, Lahore, Los Angeles, Algiers, Chiyoda, Ankara, Ho Chi Minh City, Toronto, Hong Kong, Rajkot, Brisbane, Petaling Jaya, Ernakulam, Secunderabad, Gimhae-si, Al Jubail, Port-of-Spain, Thiruvananthapuram, Milan, Atyrau, Lagos, Hanoi, Howrah, Sydney, Ahvaz, Karachi, New York, Caracas, Vung Tau, Al Khobar, Manama, Montreal, Granada, Courbevoie, Visakhapatnam, Ludhiana, Moscow, Dallas, Haryana, Colombo, Mumbai, Delhi, Bangalore, Hyderabad, Ahmedabad, Chennai, Kolkata, Surat, Pune, Nagpur, Indore, Thane, Bhopal, Visakhapatnam, Vadodra, Nashik, Faridabad, Rajkot, Aurangabad, Ranchi, Coimbatore, Raipur, Mysore, Bhubaneswar, Salem, Bhilai, Bhiwandi, Bikaner, Mangalore, Kochi (Cochin), Bhavnagar, Tirupur, Ankleshwar, Assam, Siliguri
Countries We Deliver To: India, United States, United Arab Emirates, Canada, Pakistan, Peru, Chile, Spain, France, United Kingdom, Indonesia, Israel, Iran, Kuwait, Mexico, Malaysia, Nigeria, Serbia, Singapore, Taiwan, Chile, Venezuela, Ecuador, Saudi Arabia, Netherlands, Brazil, Colombia, Ghana, Iran, Denmark, Poland, Australia, Afghanistan, Bahrain, Costa Rica, Egypt, Iraq, Jordan, South Korea, Kazakhstan, Sri Lanka, Lithuania, Norway, Oman, Philippines, Poland, Qatar, Russia, Vietnam, South Africa, Nigeria, Mexico, Turkey, Hungary, Algeria, Angola, Argentina, Austria, Azerbaijan, Bangladesh, Belarus, Belgium, Bhutan, Bolivia, Bulgaria, Croatia, Czech Republic, Estonia, Finland, Greece, Italy, Japan, Libya, Romania, Thailand, Trinidad & Tobago,Tunisia, Ukraine, Yemen, Hong Kong, Gabon, China, Portugal, Switzerland, New Zealand, Sweden, Slovakia, Kenya, Lebanon, Morocco, Mongolia
Europe: Germany, Netherlands, Russia Finland, Czech, Ukraine, Italy, Spain, Poland
Middle East:Iran, UAE, SA, Iraq, Qatar, Isreal, Jordan, Bahrain, Kuwait
South America:Brazil, Chile, Peru, Venezuela, Uruguay, Argentina
Africa: Egypt, South Africa, Nigeria
Central & North America:Mexico, US, Canada, Costa Rica
South East Asia and Pacific:Japan, South Korea, Singapore, Thailand, Indonesia, Australia
254 SMO Welded Tube brand manufacturers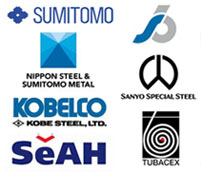 Sumitomo 254 SMO Welded Tube | Sumitomo Metals, Japan
Nippon 254 SMO Welded Tube | Nippon Steel Corporation, Japan
Kobe 254 SMO Welded Tube | Kobe Special Tube, Japan
Sanyo 254 SMO Welded Tube | Sanyo Special Steel, Japan
Tubacex 254 SMO Welded Tube | Tubacex Tubos Inoxidables S.A., Spain
Schoeller 254 SMO Welded Tube | Schoeller Bleckmann, Austria
Seah 254 SMO Welded Tube | Seah Steel Corporation, Korea
Special Metals alloys 254 SMO Welded Tube | Special Metals alloys, USA
254 SMO Welded Tube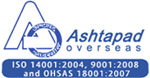 Ashtapad Overseas
Address: 204, 2nd Floor,Gods Gift Tower,
1st Carpenter Street, Mumbai – 400004, Maharashtra, India.
Tel: +91-22-23841700, 67437666, 66595333
Email: ashtapad@vsnl.net
Website: www.ashtapadoverseas.com
Fax: +91-22-23868298
Tags: 254 SMO Welded Tube, best quality 254 SMO Welded Tube, wide variety of 254 SMO Welded Tube, 254 SMO Welded Tube India, 254 SMO Welded Tube distributor Mumbai, 254 SMO Welded Tube traders, prime quality 254 SMO Welded Tube, 254 SMO Welded Tube exporter, Source for 254 SMO Welded Tube, specialize in 254 SMO Welded Tube, 254 SMO Welded Tube with Test Certificate, 254 SMO Welded Tube manufacturers, 254 SMO Welded Tube suppliers, 254 SMO Welded Tube importer, 254 SMO Welded Tube exporter, 254 SMO Welded Tube dealers, 254 SMO Welded Tube mill, 254 SMO Welded Tube price, 254 SMO Welded Tube ready stock, used 254 SMO Welded Tube, 254 SMO Welded Tube manufacturing process, Brand Steel Pipes stockist, send your 254 SMO Welded Tube requirement to our Mumbai, India office by email ashtapad@vsnl.net, ISO 9001, ISO 14001, OHSAS 18001 certified & Government Recognized Export House, Click here to send us your requirements of 254 SMO Welded Tube. 28+ tons in ready stock, order small (1 piece) or large quantity.