Manufacturer, Stockholder, Suppliers and Exporter of AISI 4130 Pipe of ASTM A519 Grade 4130 Pipe
Aisi 4130 Pipe Manufacturers
Aisi 4130 Pipe Manufacturer & Suppliers
Aisi 4130 Pipe Stockist, AISI 4130 Alloy Steel (UNS G41300)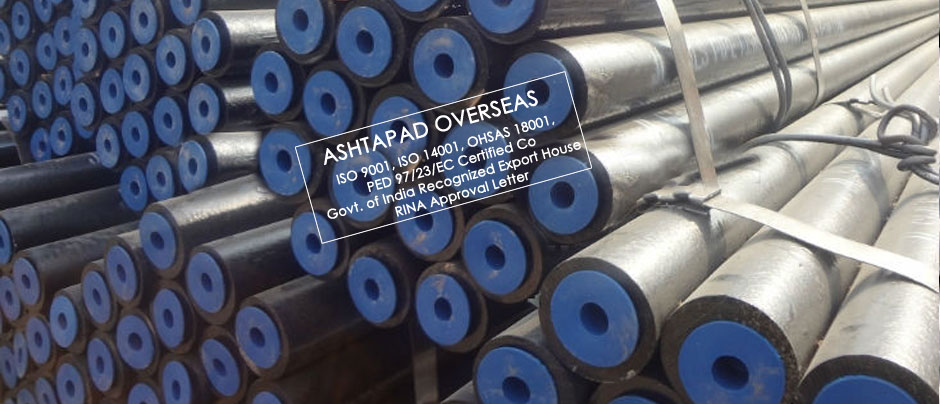 AISI 4130 Pipe| ASTM A519 Grade 4130 Pipe
AISI 4130 is a chromium molybdenum alloy steel specification. It is supplied as round bar commonly in the hardened and tempered condition with a hardness of 18-22 HRc. With a lower carbon content range AISI 4130 provides better weldability, at the expense of through thickness strength, than that of other oil and gas steel grades such as AISI 4140. AISI 4130 alloy steel is readily machineable in the supply condition of 18-22 HRc.
Aisi 4130 Alloy Steel Pipes

Sr. No.

Material

Sch. & Swg.

Specification

1

Seamless Pipe
Note:-

Pipe in Grade

ASTM A 335 –P1, P2, P5, P9, P11, P12, P21, P22 & P91 Etc.

(with IBR Test Certificate)

In Length of

Standard

Double &

In Cut length also.

Value Added Service

Draw & Expansion as per required Size & Length

Heat Treatment

Bending

Annealed

Machining Etc.

Test Certificate

Manufacturer Test Certificate

IBR Test Certificate

Laboratory Test Certificate from Govt. Approved Lab. &

Under Third Party Inspection
AISI 4130 is widely used for a variety of applications in the oil and gas sector. Typical applications include components such as valve bodies, pumps and fittings.AISI 4130 steel is usually supplied ready heat treated with a hardness of 18-22HRC. If further heat treatment is required annealed AISI 4130 should be heated slowly to 870-890°C and after adequate soaking at this temperature quench in oil. Temper as soon as tools reach room temperature
We are specialized in offering aisi 4130 pipe which are used in various engineering applications and can be availed in various grades lik ASTM A519 Grade 4130 Pipe these grades are available in the form of aisi 4130 pipe
Ashtapad Overseas is one of the leading masters in Stocking & Importing of AISI 4130 Pipe Our supply chain includes its India, UAE, Saudi Arabia, Kuwait, Singapore, Malaysia, Indonesia, South Africa, Iran, Netherland , Brazil & many other Import sources who are highly Renowned and Professional manufacturers acquiring High Level of industry expertise and latest technologies. We welcome your inquiries.
AISI or SAE 4130 grade is a low-alloy steel containing chromium and molybdenum as strengthening agents. The steel has good strength and toughness, weldability and machinability.AISI/SAE 4130 grade is a versatile alloy with good atmospheric corrosion resistance and reasonable strength up to around 600º F (315º C). It shows good overall combinations of strength, toughness. and fatigue strength.
Applications:
Aircraft engine mounts
Welded tubing
Valve bodies
Pumps
Fittings
Available Grade:
ASTM A519 Grade 4130 Pipe