About Ashtapad Overseas
Ashtapad Overseas is a GOVT. OF INDIA RECOGNIZED EXPORT HOUSE, PED Certified & Rina Approved Manufacturer
Ashtapad Overseas is an ISO 9001, ISO 14001, OHSAS 18001 Certified company
Ashtapad Overseas is European Pressure Equipment Directive PED-97/23/EC certified company
Ashtapad Overseas is Distributor, Manufacturer, Supplier, Stockiest, Importer & Exporter of metals products in INDIA. Headquartered in Mumbai, INDIA. Ashtapad Overseas is fully certified to accept government contracts and work with government sourced contractors, We are approved vendors of more than 1000 multinational companies including Government Sector & Public Sector.
Ashtapad Overseas is one of the leading exporter offers products high-nickel alloys, high-performance alloys and Stainless Steels, used for the difficult jobs in engineering. These alloys are highly engineered to offer a superior combination of heat resistance, high-temperature corrosion resistance, toughness and strength and are used in the world's most technically demanding industries and applications.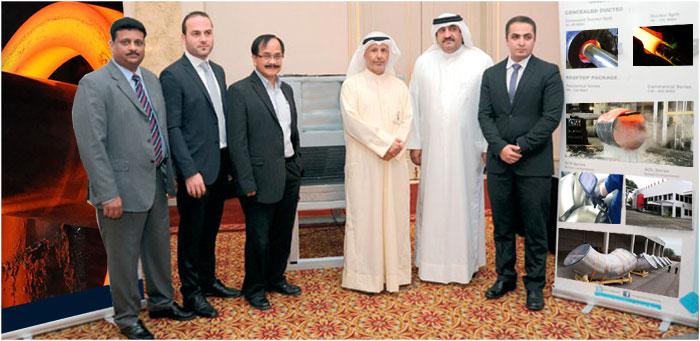 Ashtapad Overseas Offering Extensive inventories in Heat Resistant, Corrosion Resistant, and High Temperature Alloys. We supply advanced materials that are efficient, long lasting and recyclable.
Ashtapad Overseas, distribution products includes super alloys in Plate, Sheet, Bar, Pipe, Tube, Fittings & Flanges as per any requirement your company needs.
Along with a wide variety of alloys, we offer extensive processing capabilities, both of which enable us to provide prompt shipment and custom cut parts. Our production facilities cover all continents and are located in China, Japan, Germany, Mexico, Sweden, UK.
Our Global Sales & Service Network is in Netherlands, Malaysia, Singapore, Indonesia, Kazakhstan, Vietnam, close to our 5000+ customers worldwide. Ashtapad Overseas employs more than 1,200 professionals in more than 19 countries.
Services Under One Roof:
Plasma, laser and water jet cutting
Tailor made products in high performance alloys according to customer drawing and specifications.
Optimizing of material logistics e.g package and call of orders.
Reserved Inventories.
Welding, forging, rolling and polishing Pre-fabrication compartments
We give service of door to door delivery.
We Deal in Following Materials:
Inconel (Grades 600,601,625)
Monel (Grades 400,K 500)
254 SMO
Nickel (Grades 200,201)
Super Duplex
Stainless Steel (Grades 304, 304L, 304H, 310, 310S, 316, 316L, 316H, 317, 317L, 321, 321H, 347, 347H, 410, 446, 904L )
Carbon Steel (ASTM A106 Gr.B/C, API 5L Gr. B, ASTM A53 GR.B, ASTM A333 Gr.3/6, ASTM A334 Gr.6, ASTM A671 Gr.CC60/CC65/CC70, ASTM A672 Gr. B60/B65/B70, C55, C60, C65, C70)
Products we Deal, Stock, Manufacture & Supply
Pipes
Tubes
Tubing
Pipe Fittings
Forged Fittings
Buttweld Fittings
Sockelweld Fittings
Threaded Fittings
Olets / Outlets
Flanges
Gaskets
Sheets
Plates
Round Bar
Rod
Wire
Fasteners
Check live stock in our Factory at Taloja of Stainless Steel 304 & Stainless Steel 316 Pipe & Tubes, Best Price Guranteed with 4 Months Credit Facility
First Time in India High Grade Stainless Steel Pipes, Tubes & Tubing in Special Steel Grades 304, 316, 314L, 316L Stainless Steel Tubes at Best Price.
First Time in India automated German Machines for cutting & Bending of Stainless Steel Pipe
Tips to manufacture SS 904L Tubing at very Low Cost, High Grade Quality