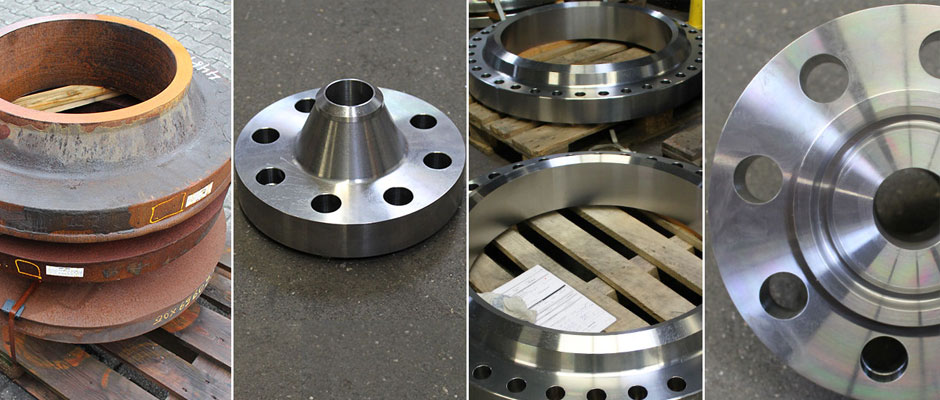 ASTM A182 F 317 Stainless Steel Flanges, SS Flanges, F317 Forged Flanges SS 317 Plate Flanges Manufacturer & Suppliers In India
Manufacturer, Supplier and Exporter of ASTM A182 F 317 Stainless Steel Flanges in India
SS Grades: F 304 – F 304L – F 304H – F 310 – F 310S – F 316 – F 316L – F 317 – F 317L – F 321 – F 321H – F 347 – F 347H – F 410 – F 446 – F 904L – F 51
Contents:
ASTM A182 F 317 Stainless Steel Flanges
Since 2004, Ashtapad Overseas has manufactured ASTM A182 F 317 Stainless Steel Flanges, Slip-On Flanges, Threaded Flanges, Weld Neck Flanges, Blind Flanges, Lap Joint Flanges, Socket Weld Flanges, Reducing Flanges, Plate Flanges in all materials for oil and natural gas pipelines, refinery and petro chemistry facilities, nuclear power and electricity production plants, refinement and extrication plants, dams and hydroelectric power plants and shipbuilding industry. Ashtapad Overseas is a largest manufacturer, supplier & exporter of pipe flange pieces and fabrication since the company's superior technology in world standards and quality.
Ashtapad Overseas is among the leading companies in the sector of manufacturing ASTM A182 F 317 Stainless Steel Flanges, & pipe fittings with its superior technology in compatible with the world standards, and has been the choice of many professionals and companies. Ashtapad has a capacity of fulfilling all the demands of the sector through the manufacture of carbon steel, stainless steel, alloy steel and specific steel groups.
We offer wide gamut of ASTM A182 F 317 Stainless Steel Flanges that are widely used in diverse industries. Fittings and flanges of SS 304 / 304L, 316/ 316L are made available on request of the customers. Can be made available in forms of Slip-On Flanges, Threaded Flanges, Weld Neck Flanges, Blind Flanges, Lap Joint Flanges, Socket Weld Flanges, Reducing Flanges, Plate Flanges, Fittings, Fasteners, etc Our gamut of products conform various standards such as the varied grades of stainless steel butt weld fittings that we supply are.
Standard: ASTM/ASME A/SA 182, ASTM/ASME A 240 SA240
Grade: F304, 304L, 304H, 316, 316L, 316Ti, 310, 310S, 321, 321H, 317, 347, 347H, 904L, Duplex stainless steel UNS S31803, 2205, Super Duplex stainless steel UNS S32750
ASTM A182 F 317 Stainless Steel Flanges Dimensional Range & Standard Specification
Specification:
| Standards | Designation |
| --- | --- |
| ASTM | A 182 |
| ASME | SA 182 |
Origin: West Europe / Japan / Indian / USA / Korean
ASTM A182 F 317 Stainless Steel Flanges Production Range
| | |
| --- | --- |
| Specification | ASTM A182 / A240 & ASME SA182 / SA240 |
| Grade | 317, 317L |
| Standard | ANSI Flanges, ASME Flanges, BS Flanges, DIN Flanges, EN Flanges, etc. |
| Size | 1/8" to 36" |
| Dimensions | ANSI/ASME B16.5, B 16.47 Series A & B, B16.48, BS4504, BS 10, EN-1092, DIN, etc. |
| Class / Pressure | 150#, 300#, 600#, 900#, 1500#, 2500#, PN6, PN10, PN16, PN25, PN40, PN64 etc. |
Test Certificates: Manufacturer Test Certificate as per EN 10204 / 3.1B, Raw Materials Certificate, 100% Radiography Test Report, Third Party Inspection Report
Type of ASTM A182 F 317 Stainless Steel Flanges we manufacture:
Manufacturer of
Size
ASTM A182 F 317 Slip-On Flanges
ASTM A182 F 317 Threaded Flanges

1/8" – 36"

Raised Face or Flat Face

ASTM A182 F 317 Weld Neck Flanges
ASTM A182 F 317 Socket Weld Flanges
ASTM A182 F 317 Blind Flanges
ASTM A182 F 317 Reducing Flanges
ASTM A182 F 317 Lap Joint Flanges
ASTM A182 F 317 Plate Flanges
We are specialized in:
ASTM A182 F 317 Stainless Steel Flanges price
Flanges complying to various ANSI/ASME standards as well as further types and pressure classes of EN 1092-1, ISO 5620, DIN 28117, DIN 86029, DIN 86033, DIN 86037, DIN 86038, DIN 86040, DIN 86041, VG 85227, VG 85228, VG 85353, VG 85356, VG 85362, DIN 85387, NS 2527, NS 2529, NS 2538, NS 2539, NS 2540, NS 2542, etc., can be supplied within the shortest possible time frame.
Useful Information:
| | | | |
| --- | --- | --- | --- |
| Stainless Steel | Tradename | UNS no. | Werkstoff No. |
| 317L | 317L Stainless | S31703 | 1.4438 |
Key Properties of ASTM A182 F 317 Stainless Steel Flanges
High corrosion resistance in tough environments
Lower intergranular precipitation
High resistance to pitting and crevice corrosion
Common Applications ASTM A182 F 317 Stainless Steel Flanges
Pulp and paper manufacturing plants
Chemical processing equipment
Petrochemical processing equipment
Textile machinery and equipment
Vessels and tanks
317L is an molybdenum-bearing austenitic stainless steel, with greatly increased resistance to chemical attack as composed to the conventional chromium-nickel austenitic steel tubes as 304L & 316L. the addition of molybdenum gives alloy 317L tubing improved resistance to chloride and other halides. Due to its low carbon content the 317L tubing can be welded without risk of sanitization due to inter granular corrosion that can result from chromium carbide precipitation in the grain boundaries. 317L is non magnetic in the annealed condition, but may become slightly magnetic as result of welding.
Technical details
Technical composition (%)
Fe
Cr
Ni
Mo
Mn
Si
P
C
S
317L
min
Bal.
18.0
11.0
3.0
–
–
–
–
–
max
–
20.0
15.0
4.0
2.00
1.00
0.040
0.035
0.030
| Mechanical properties | 317L |
| --- | --- |
| Tensile strenght (mpa, min) | 515 – 750 |
| Yield strength (0.2% offset mpa, min) | 205 |
| Elongation (%, min) | 35 |
| Density / weight (g / cm3 / kg) | 7.90 |
High molybdenum and nitrogen contents can significantly improve pitting resistance as illustrated in the preceding table of Pitting Resistance Equivalents (PRE). The PRE is based on the results of corrosion tests in which it was found that nitrogen was 30 times more effective than chromium and approximately 9 times more effective than molybdenum in enhancing chloride pitting resistance.
The temperature of the onset of crevice corrosion as determined in a modified AST G-48B test is a useful means of ranking the relative resistance of stainless and nickel-base alloys. The Critical Crevice Corrosion Temperatures table that follows demonstrates that crevice corrosion resistance for austenitic stainless steels increases with the alloy's molybdenum and nitrogen content.
Crevice Corrosion in a Simulated
FGD System Environment

Alloy

Weight Loss (g/cm2)
for Tests* at Cited Temperatures

24°C
(75°F)

50°C
(122°F)

70°C
(158°F)

Alloy 317L

0.0007

0.0377

0.0500

Alloy 317LMN

0.0000

0.0129

0.0462

Alloy 625

0.0000

0.0000

0.0149

Alloy C276

0.0000

0.0001

0.0004
*72-hour exposure based on ASTM G-48B procedure using the following solution:
7 vol.%H2SO4, 3 vol%HCI, 1 wt% CuCl2, 1 wt%FeCl3
Oxidation Resistance
The chromium-nickel-molybdenum steels all have excellent resistance to oxidation and a low rate of scaling in ordinary atmospheres at temperatures up to 1600-1650 °F (871-899 °C).
Fabrication
The physical and mechanical properties of 317LMN and Alloy 317L stainless steels are similar to those of more conventional austenitic stainless steels and can, therefore, be fabricated in a manner similar to Alloys 304 and 316.
Cities We Deliver To: Mumbai, Bengaluru, Chennai, New Delhi, Pimpri-Chinchwad, Houston, Dubai, Seoul, Hyderabad, Singapore, Abu Dhabi, Pune, Kolkata, Gurgaon, Navi Mumbai, Ahmedabad, Tehran, Calgary, Noida, Riyadh, Vadodara, London, Coimbatore, Jakarta, Istanbul, Bangkok, Kuwait City, Thane, Sharjah, Muscat, Edmonton, Busan, Mexico City, Doha, Jeddah, Aberdeen, Cairo, Geoje-si, Perth, Santiago, Chandigarh, Indore, Kuala Lumpur, Rio de Janeiro, Dammam, Melbourne, Madrid, Surat, Bhopal, Ulsan, Faridabad, La Victoria, Bogota, Lahore, Los Angeles, Algiers, Chiyoda, Ankara, Ho Chi Minh City, Toronto, Hong Kong, Rajkot, Brisbane, Petaling Jaya, Ernakulam, Secunderabad, Gimhae-si, Al Jubail, Port-of-Spain, Thiruvananthapuram, Milan, Atyrau, Lagos, Hanoi, Howrah, Sydney, Ahvaz, Karachi, New York, Caracas, Vung Tau, Al Khobar, Manama, Montreal, Granada, Courbevoie, Visakhapatnam, Ludhiana, Moscow, Dallas, Haryana, Colombo, Mumbai, Delhi, Bangalore, Hyderabad, Ahmedabad, Chennai, Kolkata, Surat, Pune, Nagpur, Indore, Thane, Bhopal, Visakhapatnam, Vadodra, Nashik, Faridabad, Rajkot, Aurangabad, Ranchi, Coimbatore, Raipur, Mysore, Bhubaneswar, Salem, Bhilai, Bhiwandi, Bikaner, Mangalore, Kochi (Cochin), Bhavnagar, Tirupur, Ankleshwar, Assam, Siliguri
Countries We Deliver To: India, United States, United Arab Emirates, Canada, Pakistan, Peru, Chile, Spain, France, United Kingdom, Indonesia, Israel, Iran, Kuwait, Mexico, Malaysia, Nigeria, Serbia, Singapore, Taiwan, Chile, Venezuela, Ecuador, Saudi Arabia, Netherlands, Brazil, Colombia, Ghana, Iran, Denmark, Poland, Australia, Afghanistan, Bahrain, Costa Rica, Egypt, Iraq, Jordan, South Korea, Kazakhstan, Sri Lanka, Lithuania, Norway, Oman, Philippines, Poland, Qatar, Russia, Vietnam, South Africa, Nigeria, Mexico, Turkey, Hungary, Algeria, Angola, Argentina, Austria, Azerbaijan, Bangladesh, Belarus, Belgium, Bhutan, Bolivia, Bulgaria, Croatia, Czech Republic, Estonia, Finland, Greece, Italy, Japan, Libya, Romania, Thailand, Trinidad & Tobago,Tunisia, Ukraine, Yemen, Hong Kong, Gabon, China, Portugal, Switzerland, New Zealand, Sweden, Slovakia, Kenya, Lebanon, Morocco, Mongolia
Europe: Germany, Netherlands, Russia Finland, Czech, Ukraine, Italy, Spain, Poland
Middle East:Iran, UAE, SA, Iraq, Qatar, Isreal, Jordan, Bahrain, Kuwait
South America:Brazil, Chile, Peru, Venezuela, Uruguay, Argentina
Africa: Egypt, South Africa, Nigeria
Central & North America:Mexico, US, Canada, Costa Rica
South East Asia and Pacific:Japan, South Korea, Singapore, Thailand, Indonesia, Australia
ASTM A182 F 317 Stainless Steel Flanges other brand manufacturers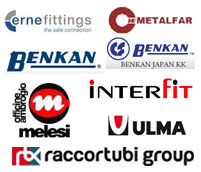 ASTM A182 F 317 Stainless Steel Flanges | Erne Fittings, Austria
ASTM A182 F 317 Stainless Steel Flanges | Metalfar, Italy
ASTM A182 F 317 Stainless Steel Flanges | Lame S.r.l., Italy
ASTM A182 F 317 Stainless Steel Flanges | BKL- Thai Benkan, Thailand
ASTM A182 F 317 Stainless Steel Flanges | BENKAN Corporation, Japan
ASTM A182 F 317 Stainless Steel Flanges | TecnoForge, Italy
ASTM A182 F 317 Stainless Steel Flanges | Ulma, Spain
ASTM A182 F 317 Stainless Steel Flanges | Mega, Italy
ASTM A182 F 317 Stainless Steel Flanges | Melesi, Italy
ASTM A182 F 317 Stainless Steel Flanges | Interfit, France
ASTM A182 F 317 Stainless Steel Flanges | Raccortubi S.p.A., Italy
Tags: ASTM A182 F 317 Stainless Steel Flanges, best quality ASTM A182 F 317 Stainless Steel Flanges, wide variety of ASTM A182 F 317 Stainless Steel Flanges, ASTM A182 F 317 Stainless Steel Flanges India, ASTM A182 F 317 Stainless Steel Flanges distributor Mumbai, ASTM A182 F 317 Stainless Steel Flanges traders, prime quality ASTM A182 F 317 Stainless Steel Flanges, ASTM A182 F 317 Stainless Steel Flanges exporter, Source for ASTM A182 F 317 Stainless Steel Flanges, specialize in ASTM A182 F 317 Stainless Steel Flanges, ASTM A182 F 317 Stainless Steel Flanges with Test Certificate, ASTM A182 F 317 Stainless Steel Flanges manufacturers, ASTM A182 F 317 Stainless Steel Flanges suppliers, ASTM A182 F 317 Stainless Steel Flanges dealers, ASTM A182 F 317 Stainless Steel Flanges mill, ASTM A182 F 317 Stainless Steel Flanges price, ASTM A182 F 317 Stainless Steel Flanges ready stock, used ASTM A182 F 317 Stainless Steel Flanges, ASTM A182 F 317 Stainless Steel Flanges manufacturing process, send your ASTM A182 F 317 Stainless Steel Flanges requirement to our Mumbai, India office by email ashtapad@vsnl.net, ISO 9001, ISO 14001, OHSAS 18001 certified & Government Recognized Export House, Contact Us For Your Requirement of ASTM A182 F 317 Stainless Steel Flanges