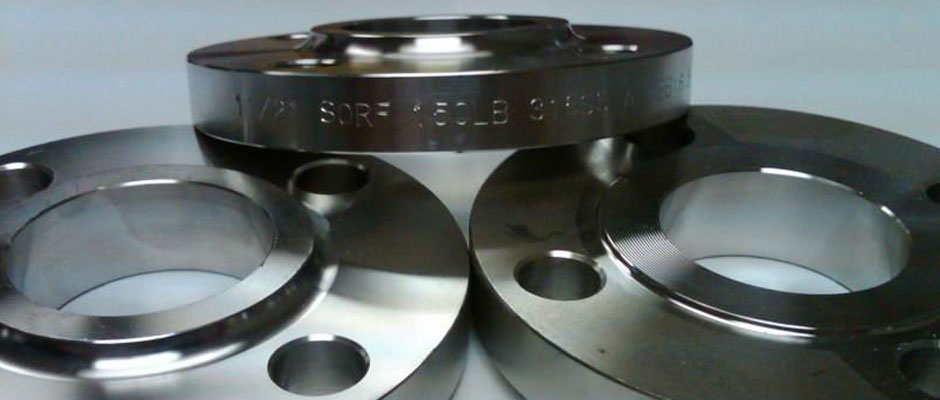 ALLOY 20 FLANGES, UNS N08020 FLANGES MANUFACTURER IN INDIA
Manufacturer & exporter of ALLOY 20 SEAMLESS PIPES, ALLOY 20 PIPE FITTINGS, STAINLESS STEEL ALLOY 20 FLANGES
WN, SO, SW, TH, LJ, RTJ PIPE FLANGE – ANSI FLANGE, DIN FLANGES, FORGED FLANGES
Flange SS Grades: F 304 – F 304L – F 304H – F 310 – F 310S – F 316 – F 316L – F 317 – F 317L – F 321 – F 321H – F 347 – F 347H – F 410 – F 446 – F 904L – F 51
Since 2004, Ashtapad Overseas has manufactured Alloy 20 Flanges, flange, elbow, tee, reduction, caps, forged fitting materials for oil and natural gas pipelines, refinery and petro chemistry facilities, nuclear power and electricity production plants, refinement and extrication plants, dams and hydroelectric power plants and shipbuilding industry. Ashtapad Overseas is a largest manufacturer, supplier & exporter of pipe fitting pieces and fabrication since the company's superior technology in world standards and quality.
Alloy 20, also commonly referred as UNS NO8020, is a high alloy special stainless steel grade with excellent resistance to sulfuric acid and chloride stress corrosion cracking. The alloy contains nickel, chromium, molybdenum and copper contents which together help in providing excellent general corrosion resistance. Because of good resistance to corrosion, crevice corrosion, and pitting, this stainless steel alloy is widely used for manufacturing tanks, heat exchangers, process piping and pickling equipment.
Alloy 20 pipe fittings, Alloy 20 flanges and other Alloy 20 grade products are used in various applications throughout the chemical process industry, pharmaceuticals, synthetic rubber, plastics, industrial heating equipment, pulp and paper manufacturing.
These Flanges packed in damage proof wooden box/crate/pallets & accompanied with Original Mill Certificates or Lab Test Certificates & can be arranged for Third Party Inspection for further compliance.
Alloy 20 Flanges stock & sizes
Steel Flange Production Range – ANSI / ASME Flanges
Industrial Steel Flanges, Manufactured as per ANSI B16.5 – Stainless Steel Flanges, Carbon Steel Flanges, Alloy Steel Flanges
Size: 1/2" (15 NB) to 48" (1200NB)

Standards: ANSI B16.5, ANSI B16.47 Series A & B, MSS SP44, ASA, API-605, AWWA, Custom Drawings
Pressure Ratings: Class 150, Class 300, Class 400, Class 600, Class 900, Class1500, Class 2500 | PN6, PN10, PN16, PN25, PN40, PN64 etc.
Types of Flanges: Weld neck Flanges (WNRF), Slip-on Flanges (SORF), Blind Flanges (BLRF), Lap Joint Flanges
(SOLJ), Socket-weld Flanges (SWRF), Screwed (Threaded) Flanges, Long weld neck Flanges (LWNRF), Spectacle Blind Flanges, Spacer & Blind Flanges, Ring Type Joint Flanges (RTJ), Reducing Flanges, Raised Face (RF) Flanges, Orifice Flanges, Large Diameter Flanges, Custom Flanges, Drawing Flanges, Forged Flanges, Plate Flanges, Flat Face Flanges, etc.
Carbon Steel Flanges: ASTM A105/A105N, A350 LF1, LF2 CL1/CL2, LF3 CL1/CL2, A694 F42, F46, F48, F50, F52, F56, F60, F65, F70, A516.60, 65, 70 (Spectacle Blind Flange, Spacer Ring/Spade Flange), Steel RST37.2, C22.8
Stainless Steel Flanges: ASTM A182 F202, F304/304L/304H, F316/316L, F316H, F316TI, F310, F321, F904L
Alloy Steel Flanges: ASTM A182 F1, F5, F9, F11, F22, F91
Special Alloy Flanges: Duplex, Super Duplex, Nickel Alloys
Flange Face Type: Flate Face (FF), Raised Face (RF), Ring Type Joint (RTJ)
Coating/Surface Treatment: Anti-rust Paint, Oil Black Paint, Yellow Transparent, Zinc Plated, Cold and Hot Dip Galvanized
Value Added Services: CNC Machining, Customised Flanges
Marking & Packing
Products are packaged to ensure that there is no damage during transit. In case of exports, standard export packaging is done in wooden cases. All flanges are marked with Grade, Lot No, Size, Degree and our trade mark. On special requests we can also, make custom marking on our products.
Test Certificates: Manufacturer Test Certificate as per EN 10204 / 3.1B, Raw Materials Certificate, 100% Radiography Test Report, Third Party Inspection Report
Manufacturer & exporter of
Size
Alloy 20 Flanges Slip-On Flanges
Alloy 20 Flanges Threaded Flanges

1/2" – 36"

Raised Face or Flat Face

Alloy 20 Flanges Weld Neck Flanges
Alloy 20 Flanges Socket Weld Flanges
Alloy 20 Flanges Blind Flanges
Alloy 20 Flanges Reducing Flanges
Alloy 20 Flanges Lap Joint Flanges
Alloy 20 Flanges Plate Flanges
Cities We Deliver To: Mumbai, Bengaluru, Chennai, New Delhi, Pimpri-Chinchwad, Houston, Dubai, Seoul, Hyderabad, Singapore, Abu Dhabi, Pune, Kolkata, Gurgaon, Navi Mumbai, Ahmedabad, Tehran, Calgary, Noida, Riyadh, Vadodara, London, Coimbatore, Jakarta, Istanbul, Bangkok, Kuwait City, Thane, Sharjah, Muscat, Edmonton, Busan, Mexico City, Doha, Jeddah, Aberdeen, Cairo, Geoje-si, Perth, Santiago, Chandigarh, Indore, Kuala Lumpur, Rio de Janeiro, Dammam, Melbourne, Madrid, Surat, Bhopal, Ulsan, Faridabad, La Victoria, Bogota, Lahore, Los Angeles, Algiers, Chiyoda, Ankara, Ho Chi Minh City, Toronto, Hong Kong, Rajkot, Brisbane, Petaling Jaya, Ernakulam, Secunderabad, Gimhae-si, Al Jubail, Port-of-Spain, Thiruvananthapuram, Milan, Atyrau, Lagos, Hanoi, Howrah, Sydney, Ahvaz, Karachi, New York, Caracas, Vung Tau, Al Khobar, Manama, Montreal, Granada, Courbevoie, Visakhapatnam, Ludhiana, Moscow, Dallas, Haryana, Colombo
Countries We Deliver To: India, United States, United Arab Emirates, Canada, Pakistan, Peru, Chile, Spain, France, United Kingdom, Indonesia, Israel, Iran, Kuwait, Mexico, Malaysia, Nigeria, Serbia, Singapore, Taiwan, Chile, Venezuela, Ecuador, Saudi Arabia, Netherlands, Brazil, Colombia, Ghana, Iran, Denmark, Poland, Australia, Afghanistan, Bahrain, Costa Rica, Egypt, Iraq, Jordan, South Korea, Kazakhstan, Sri Lanka, Lithuania, Norway, Oman, Philippines, Poland, Qatar, Russia, Vietnam, South Africa, Nigeria, Mexico, Turkey, Hungary, Algeria, Angola, Argentina, Austria, Azerbaijan, Bangladesh, Belarus, Belgium, Bhutan, Bolivia, Bulgaria, Croatia, Czech Republic, Estonia, Finland, Greece, Italy, Japan, Libya, Romania, Thailand, Trinidad & Tobago,Tunisia, Ukraine, Yemen, Hong Kong, Gabon, China, Portugal, Switzerland, New Zealand, Sweden, Slovakia, Kenya, Lebanon, Morocco, Mongolia
Europe: Germany, Netherlands, Russia Finland, Czech, Ukraine, Italy, Spain, Poland
Middle East:Iran, UAE, SA, Iraq, Qatar, Isreal, Jordan, Bahrain, Kuwait
South America:Brazil, Chile, Peru, Venezuela, Uruguay, Argentina
Africa: Egypt, South Africa, Nigeria
Central & North America:Mexico, US, Canada, Costa Rica
South East Asia and Pacific:Japan, South Korea, Singapore, Thailand, Indonesia, Australia
Alloy 20 Flanges other brand manufacturers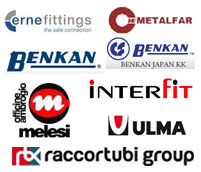 Alloy 20 Flanges | Erne Fittings, Austria
Alloy 20 Flanges | Metalfar, Italy
Alloy 20 Flanges | Lame S.r.l., Italy
Alloy 20 Flanges | BKL- Thai Benkan, Thailand
Alloy 20 Flanges | BENKAN Corporation, Japan
Alloy 20 Flanges | TecnoForge, Italy
Alloy 20 Flanges | Ulma, Spain
Alloy 20 Flanges | Mega, Italy
Alloy 20 Flanges | Melesi, Italy
Alloy 20 Flanges | Interfit, France
Alloy 20 Flanges | Raccortubi S.p.A., Italy
Tags: Alloy 20 Flanges, best quality Alloy 20 Flanges, wide variety of Alloy 20 Flanges, Alloy 20 Flanges India, Alloy 20 Flanges distributor Mumbai, Alloy 20 Flanges traders, prime quality Alloy 20 Flanges, Alloy 20 Flanges exporter, Source for Alloy 20 Flanges, specialize in Alloy 20 Flanges, Alloy 20 Flanges with Test Certificate, Alloy 20 Flanges manufacturers, Alloy 20 Flanges suppliers, Alloy 20 Flanges dealers, Alloy 20 Flanges mill, Alloy 20 Flanges price, Alloy 20 Flanges ready stock, used Alloy 20 Flanges, Alloy 20 Flanges manufacturing process, Brand Steel Pipes stockist, send your Alloy 20 Flanges requirement to our Mumbai, India office by email ashtapad@vsnl.net, ISO 9001, ISO 14001, OHSAS 18001 certified & Government Recognized Export House